Cannon Beach, Oregon Vacation Guide
About Cannon Beach
Cannon Beach, Oregon is located along the Pacific Coast in Northwest Oregon, just 90 minutes from Portland. Named one of the world's 100 most beautiful places by National Geographic, Cannon Beach is beaming with lush vegetation, beautiful scenery and fantastic outdoor recreation. Cannon Beach is also well-known for the picturesque Haystack Rock, which is a breeding ground for tufted puffins.
Search Cannon Beach Vacation Rentals
---
Reasons to Visit Cannon Beach, OR
There are so many fun and interesting things to do in Cannon Beach! The area is packed with state parks, museums, shops and much more. Cannon Beach is a great destination for those wanting an action-packed Oregon Coast vacation.
The compact downtown location enables visitors to enjoy many different activities and attractions each day. Spend the morning admiring the iconic Haystack Rock at Cannon Beach, then head to one of the many Cannon Beach museums to learn about the area's rich history. Finish off the day at one of the many local restaurants or bars!
Cannon Beach Rentals & Lodging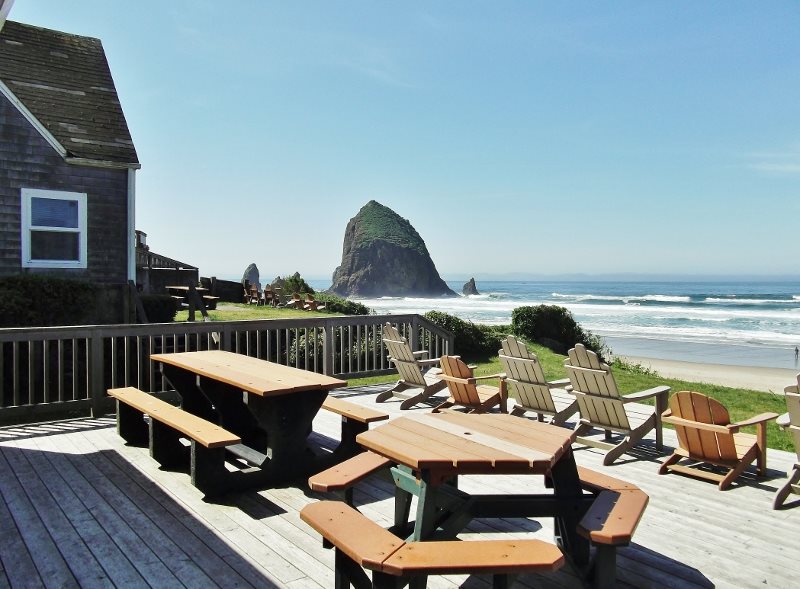 Our local team at Cannon Beach Vacation Rentals is here to help you find the perfect Cannon Beach rental property for your next trip. With an impressive selection of fully-furnished, well-maintained houses, cabins, cottages and condos in Cannon Beach, you are sure to find your ideal vacation haven.
Search Cannon Beach rentals and book easily online today!